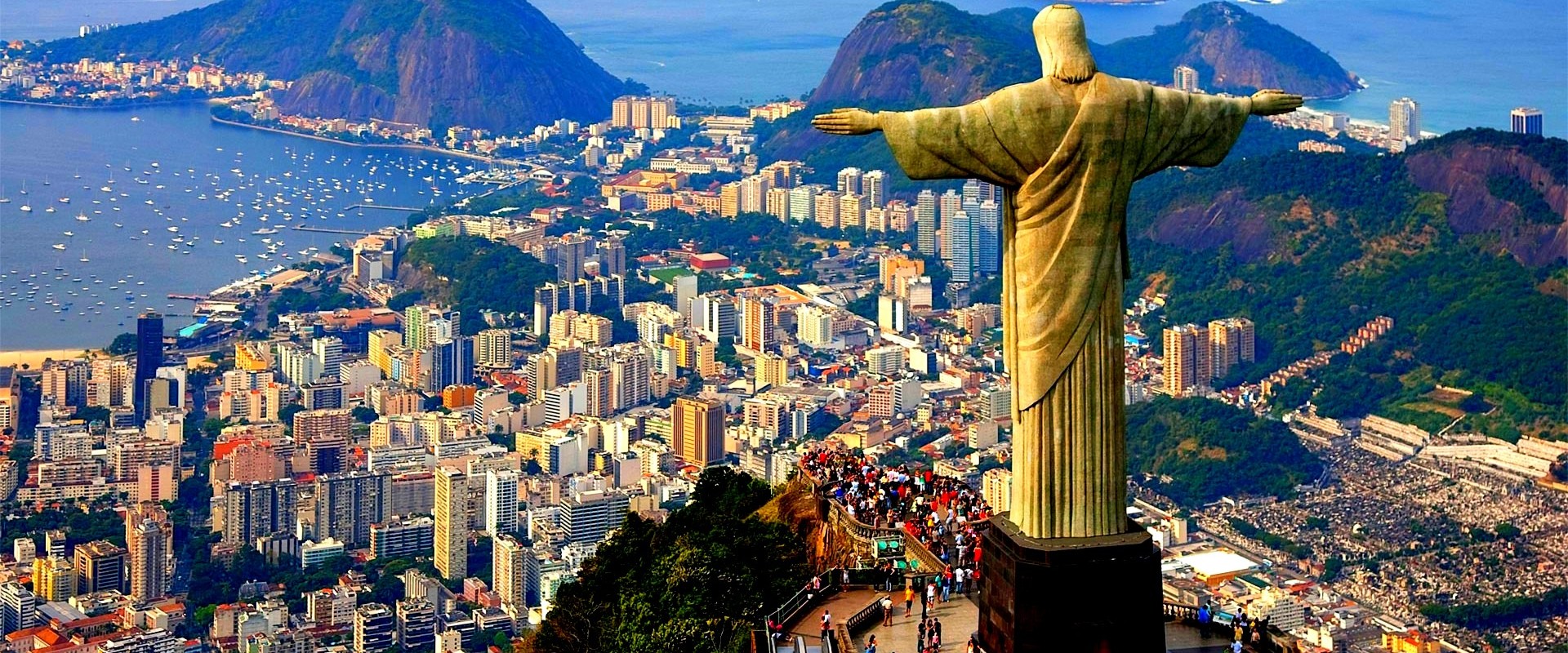 There are many reasons why Brazil is an excellent option for a second nationality:
Brazil has 20% of the world's available fresh water supply
The average age of the population is 23 years
Population is 185 million which makes for a strong labour force
Climate is excellent year-round
Real estate is cheap, especially when compared to the USA and Europe
It has first-world amenities
Permanent residence can be obtained in 120 days
You are not required to remain in the country during the permanent residence period
During the permanent residence process, you are only required to enter the country 2 times
Depending upon the option taken, you can qualify for full citizenship in as little as 1 year or a maximum of 4 years
Due to the excellent climate, Brazil is able to grow its own food and is the largest exporter of orange juice, coffee and other commodities. Plus their beef is grazed, which makes it taste better and is healthier for you. All-in-all, it is a self-sufficient country.
You can obtain residency by any of the following options:
Professional of start up company:As an administrator or manager of a start-up company. Companies can apply for a maximum of three visas, which will initially be issued for a period of two years. After this period of time, the company has to prove that it met certain criteria and prove that it created 10 jobs for Brazilian employees.
Manager of a company: This type of visa is intended for administrators, managers or directors who wish to assume the position of executive in a Brazilian company. The foreigner or the parent company must prove that they have invested a minimum amount of $ 200,000 US Dollars per candidate. In addition, the Brazilian company has to provide a proof of the technical and social benefits that will obtain with the hiring of the new executive.
Investor: You can also obtain a stay visa if you invest in productive activities a minimum amount of 50,000 US Dollars, or employ 10 Brazilian citizens. You should have to provide a financing and an investment plan. This type of visa is issued initially for five years and can be changed to a normal work visa if the foreigner proves that he has achieved the results of the plan. The application for these three cases mentioned above, will have to be submitted in a first instance, to the Ministry of Labor and Employment. After the visa application is granted, the following steps must be processed at the Brazilian embassy or consulate of your country of origin.
Professional researcher or expert: The applicant for this type of visa will have to present a document from a Brazilian research institution that refers to their interests in the eventual investigation. In addition, the applicant must submit their curriculum, academic references and diplomas.
Marriage with a Brazilian citizen: If you are married to a Brazilian citizen, you can apply directly for a permanent residence visa at the National Immigration Council. You must present the marriage certificate and the witness statement. There may be surprise visits from immigration officials to make sure that the marriage union is not a fictitious marriage, just for the purpose of obtaining a residence permit.
Foreign parent of a Brazilian son: If you have a child of Brazilian nationality, you can apply for a permanent visa at the Ministry of Justice. The child must be economically dependent on the applicant and be under his/her guardianship.
Contact us for further details.