Here at Kevelex we are often asked about things you should consider when setting up a new international / offshore bank of fintech business. For example, one of our most popular products was the Singapore Stored Value Facility.
This set-up was ideal for holding and managing online accounts, virtual or crypto currencies and/or prepaid debit cards similar as E-Money institutions in European jurisdictions. The Singapore SVF was the perfect vehicle for offering online accounts and payment services to clients worldwide without offering interests. The SVF was well suited for offshore operations (ie, for offering services to non-Singapore residents).
Although the SVF was one of our best sellers, we no longer recommend it as the compliance has become more burdensome. We have found that alternatives such as Vanuatu and Anjouan offer better value for money and fewer regulatory hassles.
Anyhow, a Singapore Stored Value Facility is just like any other international offshore fintech business. When building your new international offshore bank or fintech business, here's where you need to get started:
the business plan
the capital
the board of directors
management and employees,
the core e-banking and computer systems
compliance system
Regulatory matters
And last but not least – a correspondent account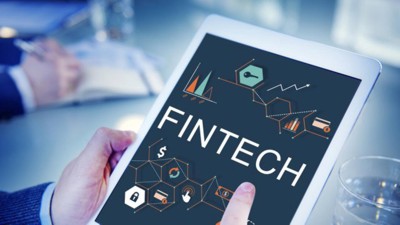 In this article and others on the site we will explain basics about setting up an offshore fintech business. These are the types of questions that we are constantly receiving via WhatsApp and Telegram. You can contact us too on WhatsApp if you still have questions after reading our site.
First and foremost, your offshore financial business requires a very detailed business plan. The plan should include 3 to 5 years of projections broken down by business unit. These projections should cover use of funds, risk and liquidity ratios, reserves, break-even analysis, etc. across all divisions of the bank.
We offer the service of preparing business plans for clients, whether for a bank, securities/forex license, or any other kind of offshore fintech business. Our fees for this service start at as little as EUR 2,000. Yes, we have templates ready to get started. However, we cannot second guess what you want to do. The business idea has to come from you, then once you have decided to work with us, you can book a call with one of our consultants who will do a detailed meeting or call with you and start preparing the business plan on the basis of that.
What about capital? The Singapore SVF just like all banks, both onshore and offshore, require a minimum amount of paid capital to comply with the Singaporean laws.
When selecting the best jurisdiction, you should first consider the minimum capital required. Remember that just because it says one number in the law, that doesn't necessarily mean an offshore banking regulator will grant you a license just because you put in that money. The regulator will always be looking at whether you are sufficiently capitalized, based on what your plan is. Now, you can understand why what you say in the business plan is so important!
The business plan should include the resumes of your key personnel with extensive experience in banking. It's also important that your board of directors include one or two locals. Where your staff is located will play a major role in determining the tax costs of your bank.
The core IT system for your offshore fintech business is another key part of the process. It will handle KYC and AML, compliance, background checks, account openings, transfer, document management, etc. The compliance system will be built around your IT system. All the operational and reputational risk of running an offshore fintech business comes from a possible failure of your compliance program.
Last but not least – The most important part of an offshore bank is its correspondent account. The correspondent account allows you to hold money and transact through the facilities of a larger bank. An offshore bank will need a separate correspondent account for each currency it wishes to hold. We at Kevelex have years of experience in this area and we are one of the few companies that can genuinely help with correspondent accounts for offshore banks. We have prepared a special article about correspondent accounts for offshore fintech businesses.
If you are planning to apply for offshore bank or fintech license and need assistance, contact us on Whatsapp or use the Contact Form. Full details on the Contact Us page.